Where in the world is Dunster, British Columbia?
Dunster Attractions and Services
Dunster From Space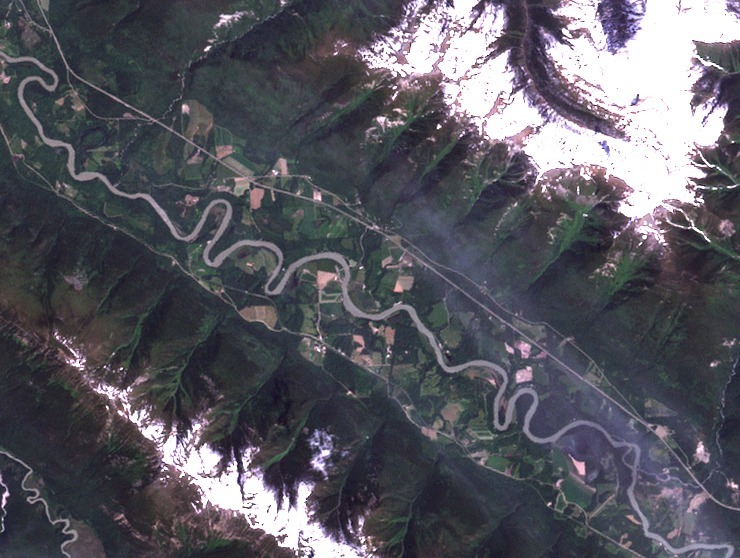 This image of Dunster was captured by a Landsat satellite in 1999 and is part of a larger image of the entire Robson Valley produced by the Fraser Headwaters Alliance. High quality, 3'x4' posters of the entire Robson Valley satellite image are available from the Alliance for $105. For more information email Roy.
Page last updated January 22, 2008